It's not easy to admit that your reporting process needs work. When the finance team invests hours of careful effort into creating reports, they're more inclined to see the positives rather than the negatives, even if the end products are notably underwhelming. Recognizing a broken reporting process is an important first step in the comprehensive task of making reporting faster and better.
Improving reporting often means implementing new technology. And, as anyone who has been through this process knows, implementations can be expensive, drawn-out, and plagued with setbacks. Worse, if the implementation isn't successful, the technology tools it introduces could end up creating more problems than solutions.
Knowing the risks of a protracted implementation, companies choose Hubble because it's relatively quick and easy to set up, especially compared to the alternatives. Hubble seamlessly integrates with all versions of JD Edwards along with most of the Oracle ecosystem.
Hubble is also intuitive enough that it requires minimal involvement from the IT team. Implementation times will vary, but in many cases, companies can have best-in-class reporting tools up and running in a matter of hours.
Perhaps most exciting, however, is that Hubble's speed doesn't stop with speed of implementation. This product was built to enable more reporting capabilities in less time while delivering measurable improvements. Here's how Hubble does it.
A Sweeping Solution on a Single Platform
Hubble is more than just a reporting tool. It also offers powerful modules for analytics and planning, making Hubble a comprehensive solution for enterprise performance management. All modules run on the same shared platform, giving users a single source of truth and a common tool kit.
By combining three solutions into one, Hubble helps companies instantly transform how they manage performance. Alternatively, users could start with just the reporting module, then seamlessly add analytics and planning as needed, without risking of delays or tech issues.
Expansive Web-Based Publishing Capabilities
Efficiently distributing the information inside reports matters just as much as finding accurate, actionable insights. Hubble makes it easy to access reports, charts, and data through a web-based publishing tool. Whenever decision-makers need high-quality, comprehensive information, they can gain access to it through any computer with an internet connection. Meanwhile, accountants who create reports can publish information with only a few clicks rather than having to distribute reports manually.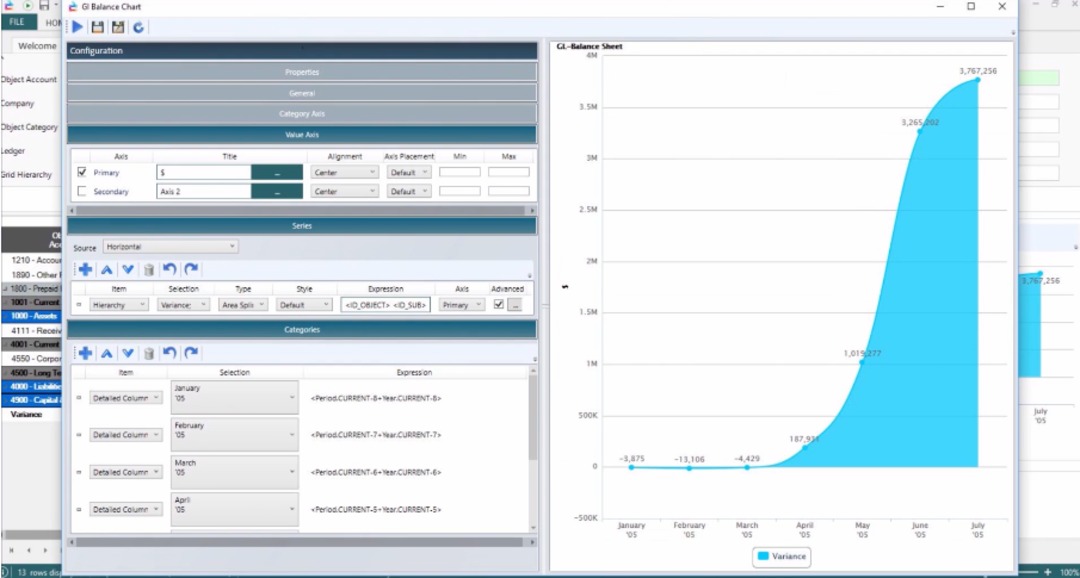 Support for Multiple Languages
For businesses that work in multiple languages, implementations can hit a serious snag if the new software doesn't support the relevant languages. IT teams may be required to implement workarounds, and there can still be miscommunications between offices in different countries.
This issue is irrelevant with Hubble because it offers support for 12 different languages, including the southeast Asian languages not offered through JD Edwards. Because of its capabilities in multiple languages, Hubble is equipped to serve multilingual teams starting on day one.
Automatic Capture of Real-Time Data
The reporting process suffers when it relies on accountants to input and integrate data. All that manual work takes considerable time and invites errors. Even more frustrating, because they often rely on older data, the resulting reports can contain irrelevant insights that lead to faulty decisions.
Hubble automatically collects real-time data and feeds it into dashboards that track key processes and metrics. Automation accelerates reporting and delivers better reports in the process (which is exactly the point of an upgrade).
You want a solution, but you don't want to wait. That's perfectly reasonable, especially if your current reporting process is long overdue for a change. Get the wheels rolling by requesting a demo of Hubble ASAP.