Not everyone knows that NetSuite was the world's first cloud company. As far back as 1998, they were pioneering the software as a service (SaaS) revolution that now dominates today's tech landscape. Since NetSuite is both an early innovator and a continual industry leader, it's not surprising that over 18,000 companies located in more than 200 countries and territories rely on this ERP solution to manage their enterprise data.
For many users, NetSuite is the foundation of their data strategy, but not necessarily the sole component. It offers exceptional capabilities in terms of data management, organization, and retrieval. However, companies that want to transform their data into insights often find it difficult to isolate the entire process inside the ERP. For example, NetSuite makes it possible to generate reports on enterprise performance, but it doesn't necessarily optimize the reporting process.
Spreadsheet Server does. It offers a suite of financial and operational reporting tools that run inside the familiar ecosystem of Excel and fully integrate with NetSuite. Unlike some other reporting tools on the market, Spreadsheet Server offers more than an alternative to NetSuite reporting; it offers a true upgrade. That's because it specifically addresses common NetSuite reporting challenges and optimizes business performance management in the process. Consider these examples of processes Spreadsheet Server enables.
1 – Create Ad Hoc Reports Without IT Assistance
NetSuite's Saved Searches feature is great for retrieving data, but less suited to comprehensive reporting. Because of its limits, users have to rely on the IT team to create in-depth or highly-tailored reports. Spreadsheet Server eliminates the need for IT assistance and speeds up the reporting process by making ad hoc reporting easy for anyone. Once individual users can start building out unique reports on demand, they can apply the insights inside those reports to every aspect of enterprise performance management.
2 – Automate Data Collection for Real-Time Insights
Reporting in NetSuite is largely a manual process. Typically, users have to pull specific data out of the ERP and import it into Excel, which is a time-consuming process that drastically increases the risk of human error. Spreadsheet Server automates data collection, integration, and importing to allow more time for analysis. It puts the most distracting and disruptive aspects of reporting on autopilot, creating a system that is so efficient users can access to up-to-the-minute insights through data dashboards. Reporting becomes a lot more dynamic once it's largely automatic.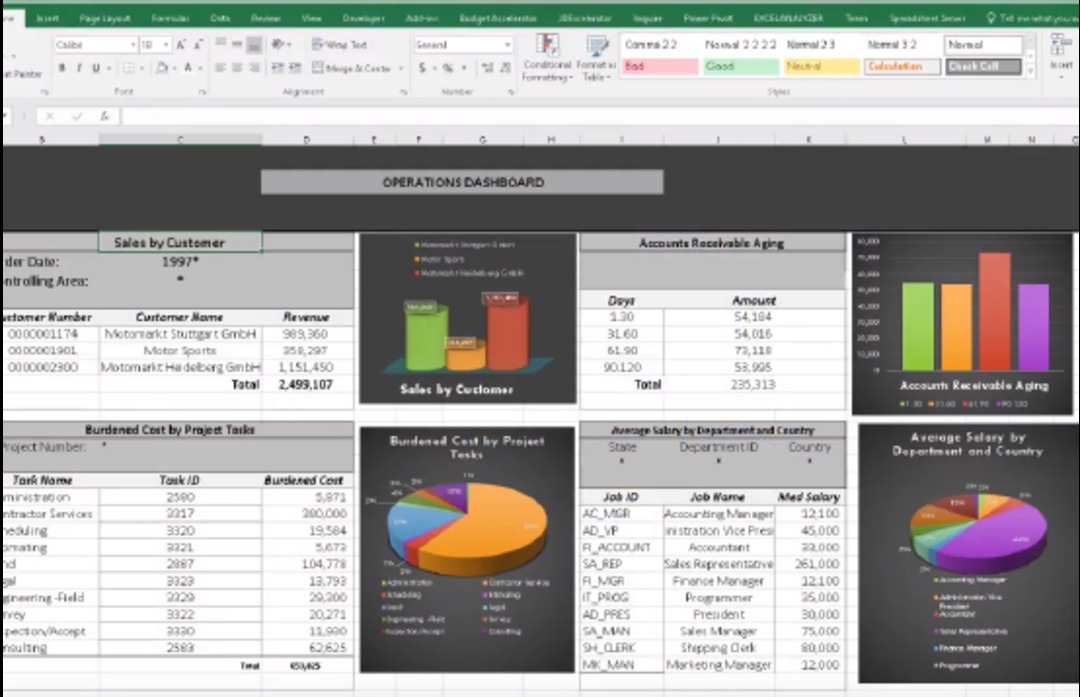 3 – Give Depth and Context to Each Report
In some instances, NetSuite users wish their reports had more to say. A dedicated reporting tool like Spreadsheet Server adds that depth and more. The Excel-based reports come with drill-down capabilities that allow users to drill into the data behind the metrics for a deeper understanding of performance. Reports can also be enhanced with sophisticated visualizations (charts, graphs, data maps, etc.) that recontextualize data to uncover new insights and ideas. Essentially, every report reveals more.
4 – Combine NetSuite Data with Everything Else
Like many ERP systems, NetSuite works better with its own data. Pulling outside information into the ERP (or vice versa) isn't always easy, complicating the reporting process and limiting what's possible to report on. In addition to integrating with NetSuite, Spreadsheet Server integrates with more than 140 other ERPs and plenty of other data resources so that users can report on all data in one place. Once users have a single source of truth for reporting purposes, it makes business performance management less opaque and more consistent.
We have just scratched the surface in terms of the challenges users face and the solutions Spreadsheet Server offers. If your team is struggling to get the actionable insights you need out of NetSuite as quickly or completely as you need them, insightsoftware can help. Download our free whitepaper Oracle® NetSuite: Enhancing Cloud-Based Reporting.