Have you ever reviewed a monthly profit and loss report and asked a basic question such as, "Why are sales under budget this month," and received no answer, or several different answers? Unfortunately, it happens often. Businesses rely on data to manage operations and execute strategy. But too much data and not enough actionable information is a major challenge.
The Need for Business Agility
In order to be competitive, businesses must use the data they gather to respond to customer needs and improve productivity. At the same time, they must be proactive and adaptive to market and economic changes. An organization's ability to sense internal or external changes and respond to them to deliver value to customers is known as business agility. Although the concept of agile organizations is not new, becoming agile is especially important now as businesses face many new challenges.
How Should Finance Apply Agility Principles?
In 2017, the Association of International Certified Professional Accountants (AICPA), commissioned by Oracle, conducted research and prepared a report describing how finance can manage change and lead businesses through new ways of working, collaboration, and use of information technology.
Finance organizations face ongoing challenges in preparing financial and operational information to run the business and fulfill reporting obligations. General ledger reporting must be accurate and timely, budgeting and forecasting need to be continuous and insightful, and financial and management reports must be provided to multiple users. The ability to manage and report large amounts of data is critical to all of these responsibilities.
An agile finance organization, according to the 2017 AICPA report, is one that:
Works as part of cross-functional, integrated teams that use cloud and digital technologies to deliver improved accounting and efficiency to drive significant business improvements.
Uses the potential of big data analytics and artificial intelligence in Financial Planning & Analysis (FP&A) to generate competitive and strategic insights.
Develops new skill sets in areas like data analysis, and forms strong business partnerships to support performance management and timely decision making.
Data Integrity Boosts Agility
In many organizations, data is developed and maintained in disconnected databases and systems across an enterprise, without integration or consistency in measurement and reporting. To be agile, finance needs to work with other departments to transform the way the business captures data and integrates applications to support all users.
Finance must be aware of the business strategy and value drivers, and take the lead in developing integrated systems using the cloud and digital technologies. By implementing one common platform for all users, there is a "single version of the truth" that reduces the potential for inconsistencies, errors, and confusion. Data integrity concerns and the need to continuously reconcile data go away, saving significant time and resources. Internal controls, security, and audit trails improve compliance and reduce risks. Reduced reliance on static spreadsheets results in fewer errors and more consistent information. FP&A can spend less time creating their own data and reconciling differences between models, and instead focus on analyzing business performance and providing insights for better budgeting and forecasting.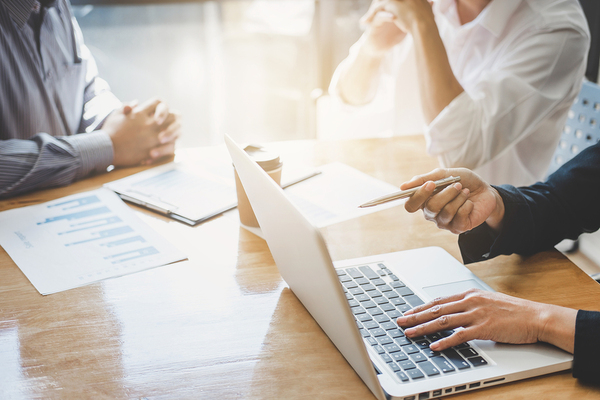 Accessible Reporting Boosts Agility
In agile financial organizations, users do not have to rely on IT or data scientists to translate financial data into useful reports; instead, they're able to access the information they need quickly and easily. This ultimately improves business performance, because critical business data becomes accessible across the organization and enables more informed decision making.
The insightsoftware integrated suite of real-time reporting and automation tools for ERPs offers reporting, analytics, and planning in a single, real-time solution, helping finance organizations become more agile. It integrates all your critical business systems so users can easily understand, manage, and predict the business.
Many users face challenges with their ERP because it is too complicated for them to translate the data into useful information. With insightsoftware, pre-built content and reports integrate easily with top ERPs, and an intuitive interface is designed for end users to be able to access information without IT assistance. Contact us today to learn more.