Accurate, accessible data is a catalyst for better business and financial performance, but many organizations haven't implemented the right solutions so business users can get the information they need quickly.
In a recent Accenture report, 82 percent of executives surveyed indicated that their organizations are increasingly using data to drive critical decision-making. Yet, 79 percent of those executives agreed that their organizations have not invested enough in capabilities to ensure data quality.
The Accenture report cautions that potential harm from inaccurate or overly-complex data is a serious concern. It compromises decision making and can result in negative business outcomes. Without an effective financial performance management solution, verifying data accuracy and generating reports can also take a significant amount of time.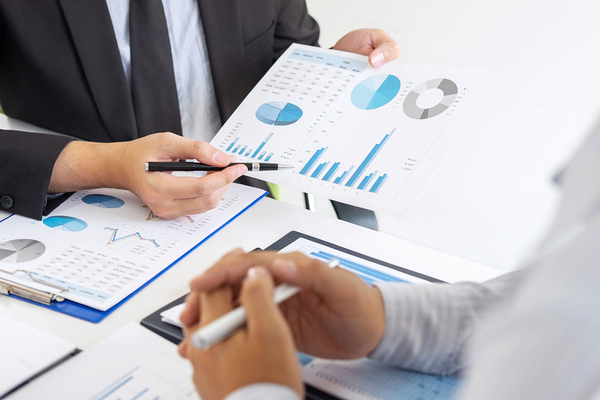 Further complicating these issues is the fact that different departments use data in different ways. Finance needs to drill down into numbers across an organization, answer questions quickly, and investigate variances in financial performance. Other users may want to create and share custom reports on their own without having to ask IT for assistance. Executives often prefer dashboards that they can share with the board, and they may require access to data on tablets outside of the office.
Common to all users is the need for fast, accurate information to answer their specific business questions. And the right software solution will enable users to be self-sufficient and generate their own queries and customer reports—including graphs and visuals—without IT support.
An insightsoftware Solution to Data Accessibility Issues
Recently, a leading company in the oil and gas industry was plagued by data quality and accessibility issues. It lacked user-friendly reporting, and the finance team was concerned that they could not trust the data extracted from their ledger system. They often had to rely on IT contractors for support in order to complete financial reports.
"Our budgeting and reporting processes were painful and inefficient," said Yvonne Truong, Senior Financial Analyst at Buckeye Partners. "The system was only updated about three times a day, so once we loaded our data, we would often have to wait a full day to conduct any analysis—and after that, we would waste countless hours on verifying the accuracy of the data."'
With insightsoftware's financial planning and analysis software solution, the company implemented a performance management reporting system for forecasting and budgeting that permits continuous planning. They eliminated the use of static spreadsheets and reduced manual processing, thus improving the accuracy of their data. The entire organization is now able to access the data they need, review performance in real-time, and respond to changes that impact the budget.
The insightsoftware integrated suite of real-time reporting and automation tools for ERPs provides a single, real-time solution for reporting, analytics, and planning. Pre-built content and reports integrate easily with top ERPs, and an intuitive interface is designed for end users to be able to access information without IT assistance.
Interested in learning more? Contact us today to learn more about how we can help you unlock your data and improve your financial performance.