Oracle is one of the leading ERP providers, and for good reason. It offers the full toolkit companies need to track their performance in depth. Unfortunately, as good as Oracle may be at tracking performance, it's lacking in terms of reporting capabilities. As a result, decision makers have a lot of information at their disposal, but not a lot of insight.
Fortunately, Oracle reporting can be upgraded with several different tools from insightsoftware that are designed to make reporting as intuitive as possible. In the process, they elevate the reporting from an obligation into an asset. Here are some examples.
Eliminate Manual Entries – Data from multiple Oracle ERP databases is automatically integrated so that users don't have to have to combine it into spreadsheets manually.
Remove Errors and Inefficiencies – Manually entering data wastes time and invites human errors, but when reporting processes are automated, these issues become irrelevant.
Work without IT – Improved reporting does not need input from IT, meaning accountants can create reports on their own without having to wait for help from another department.
Report on Everything – Automatically integrated data is as comprehensive as possible, ensuring that reports are based on the most complete and accurate information available.
Upgraded Oracle Reporting in Action
The Carnegie Mellon School (CMU) of Computer Science is an excellent example of how advantageous enhanced Oracle reporting really is. Initially, CMU was relying on the Oracle Financial Statement Generator to run reports 2-3 times a year. Statements were manually entered into Excel, along with data located elsewhere in Oracle. The process was tedious, especially considering that up to 35 reports had to be consolidated.
In search of a solution, CMU contacted insightsoftware. After an evaluation, we implemented our GL Wand solution (one of several designed for Oracle reporting). It enabled all reporting to take place in one Excel spreadsheet that automatically pulled in data from across Oracle. Reporting improved so dramatically that CMU elected to implement another of our products, Budget Wand, to add efficiency and transparency to the budgeting process.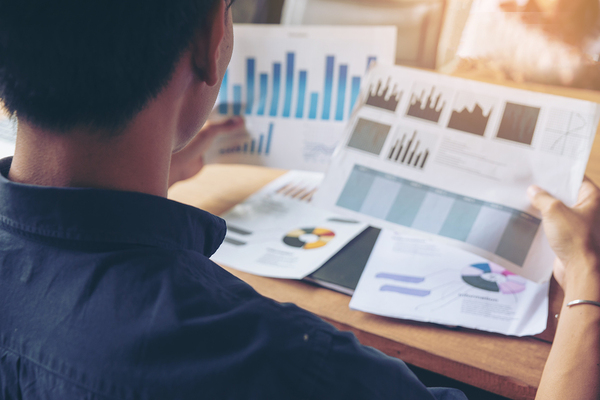 The combination of these tools has eliminated a lot of the "night and weekends" work that used to fall to the financial department. And now that accountants are spending less time inputting data, they're spending much more time discussing strategy, debating decisions, and refining policy. As a result, budgeting and forecasting performance have improved significantly and fewer resources are drained.
The experience of CMU is impressive, but it's hardly unique. Oracle users have many of the same frustrations, and when they improve reporting, they enjoy many of the same benefits. All it takes is tools that can overcome the deficiencies of Oracle and facilitate the type of reporting required of today's financial professionals.
Instead of making do with underwhelming reporting, partner with insightsoftware. We have tools that transform Oracle reporting and a team that can help you use those tools to the fullest. Contact us to see what exceptional reporting looks like.