The consensus is clear: Business runs on data. In a recent Experian survey, 95 percent of executives agreed that data is essential to their business strategy. But when companies begin leveraging data, they quickly learn it's an unruly asset. Finding it, collecting it, and organizing it all require a huge effort, and without that work, all the data in the world is useless.  
Fortunately, enterprise resource planning (ERP) software automates data management, and most ERP solutions include various tools for reporting. However, those tools tend to be underpowered, complex, and not very user-friendly. Companies may have a plethora of data at their disposal from their ERP, but no easy way to get valuable insights out of it. 
Instead of trying to make do with the reporting your ERP offers, why not enhance it? Powerful reporting, visualization, and analytics capabilities can easily be added to most major ERPs, vastly improving what they can do with data. Companies not only get deeper, smarter, and more actionable insights, but they also get them faster and with minimal effort. 
On its own, an ERP isn't typically able to deliver what companies really want from data. So why not add some extra power to your ERP and make 2019 the year when your data begins to truly transform the enterprise? Integrations and add-ons can be what takes your data strategy to the next level.
Real-Time Reporting
Big decisions can't wait until IT experts can build or edit ERP reports and accountants can populate them. At the same time, making any decision without all available insights invites risk and uncertainty. Real-time reporting bridges that gap, delivering insights on demand. 
Closing that reporting gap is possible. Tools such as Hubble Reporting and Spreadsheet Server by insightsoftware are engineered to make reporting accessible. These tools collect all the relevant data in one place, eliminating the need for time-consuming data collection. They also offer in-depth features for exploring, analyzing, and applying the data. Plus, the features are intuitive enough for anyone to use. Put all those advantages together, and it means that any decision maker can find the data-backed insights they need to act with confidence. 
insightsoftware makes things even easier by enabling reporting the way you want to see it, whether that's a web-based visual platform or the familiar confines of Excel. No matter which environment you prefer, it becomes suddenly possible to turn the traditional massive amounts of static spreadsheet data into finely-tuned analysis with just a few clicks. Once real-time reporting is in place, inside or outside of Excel, data is available as a dynamic asset to enhance every decision.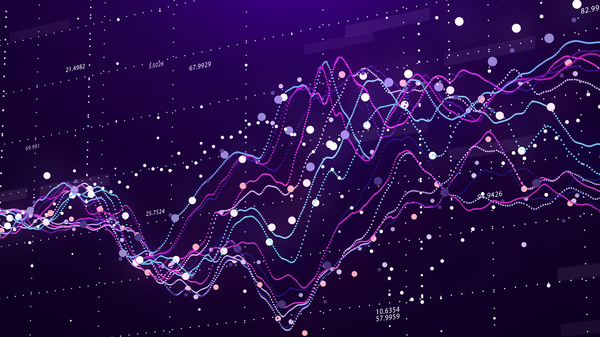 Visual Analytics
Accounting and finance teams aren't the only users who need to access data. So having data available only in formats that are usable to those types of colleagues misses an important mark. Executives, sales leaders, and others all need to be able to understand your data stories without needing to flip through pages of data reports that don't speak to their particular needs.  
In practice, visual analytics has a lot of advantages over traditional reporting. First, it literally brings data to life, giving it context and clarity that would be lost otherwise. Second, it makes data-driven insights accessible to more users, since a simple graph is easier to understand than a bursting spreadsheet. Lastly, visual analytics allows users to build their own dashboards populated with real-time data. That way, the most relevant and up-to-date data is always on hand. 
Visual analytics is an important component in any data strategy because it makes data democratic. When it's trapped in an ERP, it's only accessible to specialized professionals. Once it's extracted and turned into visualizations, however, it's comprehensible to anyone. Visual analytics eliminates uncertainty, cuts out the middle man, and connects the average end-user with whatever data he or she needs in the moment. To accomplish this, consider visual analytics tools, such as DecisionPoint and Hubble Visual Analytics from insightsoftware. Both take operational or financial data from your ERP and turn it into charts, graphs, and other helpful visual representations.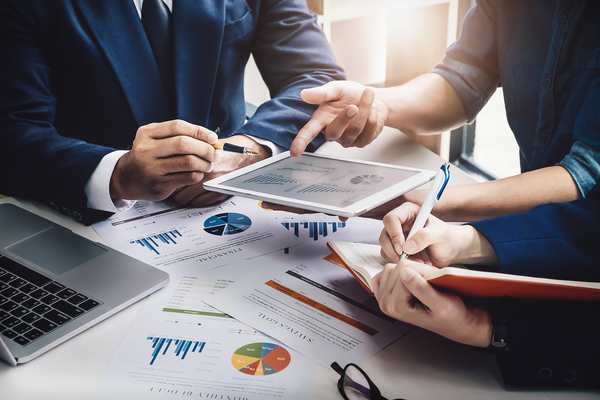 Budgeting and Planning
Your ERP is a tool for data management, meaning it's not very helpful when it comes to budgeting and planning. Companies have to handle both processes manually, causing them to be slow, prone to error, and often ineffective. Budgets and plans are supposed to guide every choice the company makes. Instead, they become disorganized, inaccurate, and unhelpful. 
insightsoftware puts companies in control of budgeting and planning with tools like Budget Accelerator and Hubble Planning. These tools let users compare budgets and forecasts against ERP actuals, creating a clear picture of progress. Collaborating across departments is easier as well, thanks to smart distribution capabilities and access controls, leaving businesses able to produce better budgets and stronger plans with less effort and input.
Go Above and Beyond Your ERP with insightsoftware
An ERP is a necessary tool in today's data-driven economy. But your ERP alone is not enough to turn data into a true asset. For that, you need to rely on insightsoftware. 
Our solutions are all designed to enhance today's most popular ERP offerings, including JD Edwards, Microsoft Dynamics, Oracle, SAP, and more, replacing underwhelming features with industry-leading capabilities. In the process, our products have helped companies save hundreds of hours of work while achieving new levels of productivity and prosperity. Products from insightsoftware don't replace your ERP, they optimize it. See your data in action now.