How are we really doing? Are we headed in a positive or negative direction? Should we stay the course or make a change?
These are the kinds of questions companies ask themselves all the time, or at least they should. The hard part is coming up with the answers. Defining success and failure is notoriously difficult, and trying to quantify and qualify it within dynamic organizations isn't any easier. Companies make a lot of assertions about their performance, but the truth is that few can say with complete confidence what is going right and what is going wrong.
Having that confidence requires utilizing financial ratios. These are essentially broad swaths of data distilled into a single metric. Certain ratios bring the realities of enterprise performance into stark relief, and benchmarking how those ratios change month over month makes performance explicit, both the good and the bad.
Leveraging Financial Ratios for Sustained Success
There are dozens, potentially even hundreds of different ratios to track, each with insight to offer. But in order to avoid the consequences of analysis paralysis, decision makers should focus on the financial ratios that say the most. Here are some examples:
Liquidity – Current Ratio, Quick Ratio
Profitability – Return on Equity, Profit Margin
Leverage – Fixed Assets/Net Worth, Assets/Net Worth
Efficiency – Asset Turnover, Inventory Turnover
Benchmarking financial ratios across these four categories shines light onto the most important workings within a company. Monitoring specific vital signs shows companies exactly when something starts trending downward and precisely where their attention and resources are most needed. In that way, financial ratios enable companies to manage their own performance closely, carefully, and comprehensively.
Using ratios for benchmarking is not a new concept. Companies have known for some time that these metrics had value, they simply lacked a good way to track them closely. Thanks to advances in financial reporting, however, tracking metrics isn't just easier now; it's almost effortless.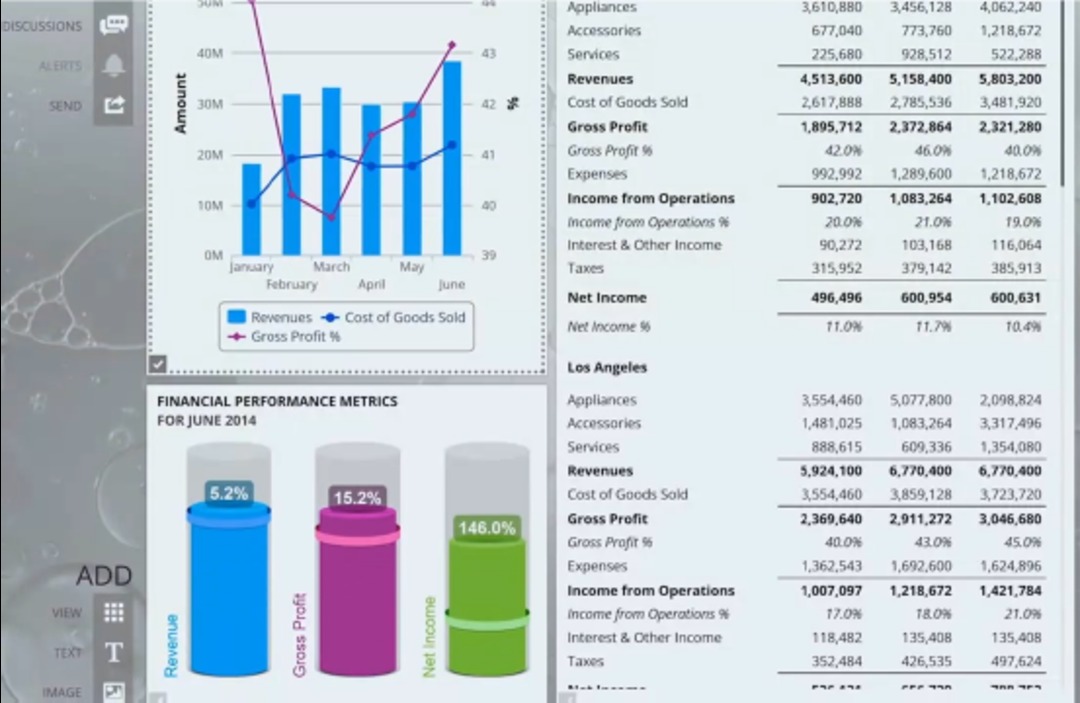 Managing Performance through Financial Reporting
For many, financial reporting is a slow and labor-intensive process that requires a lot of input from IT and relies on manually manipulating data. But for companies with a purpose-built financial reporting solution, automation handles the hard work of collecting, integrating, and updating data.
For example, a report on the current ratio might show the figures from the previous 12 months. Then, next month, the latest figures would be automatically integrated into the report and all the figures adjusted accordingly: a capability better known as real-time reporting.
With automated financial reporting in place, decision makers have access to the latest performance figures at all times without having to retrieve them manually. And with access to the very best information available, decision making improves, and outcomes do too. The evidence is right there in the next round of financial ratios.
Understanding the relationship between data, reporting, and enterprise performance requires more room than we have here, which is why we have created a resource exploring it in depth. We encourage you to read it through to learn more about the financial ratios you need to track and how to adapt your financial reporting accordingly. Download your free copy right here.